My name is Clare. I started Raison d'Hêtre to provide a safe, beautiful space where people can enjoy fulfilling activities such as yoga, enabling development that can be taken into their everyday life. I love that the studio welcomes all ages, families and that we are accessible to those with disabilities.
"Raison d'Hêtre" is a name that my husband came up with, as I wanted a name in french, being based in french-speaking Switzerland. No it is not a misspelling! We like that it has a very strong meaning: "reason for being" and we have playfully changed it to "Hêtre", which is the beech tree, a symbol of knowledge, meditation, and strength.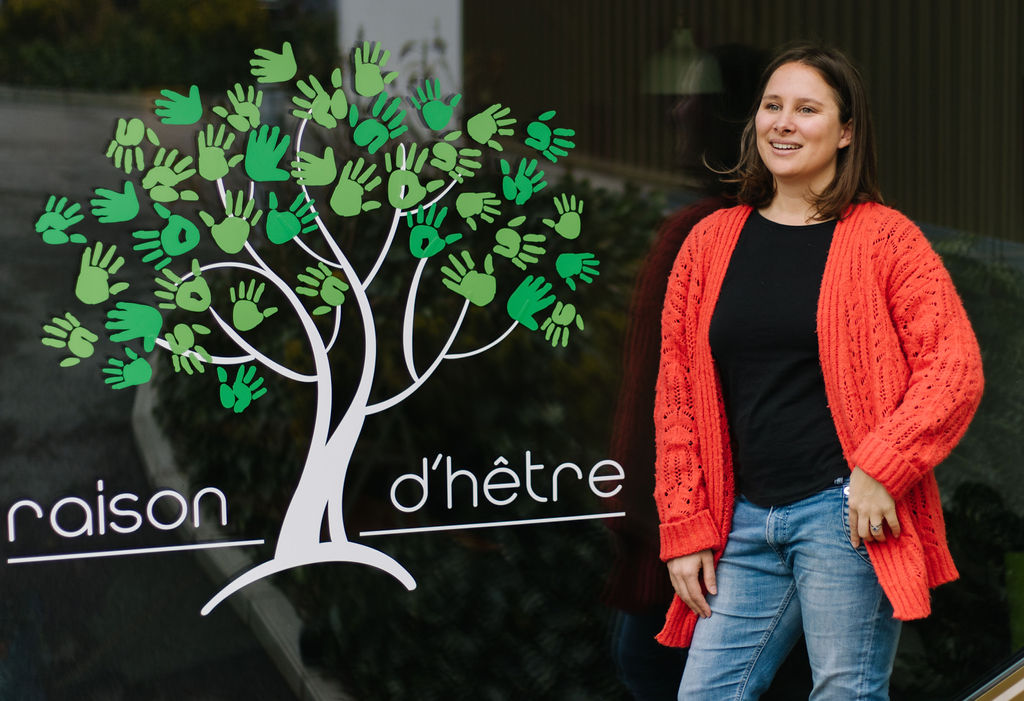 Do you find it difficult to find activities your whole family can enjoy? We teach holistic classes for every age, so you can connect and grow together!
Is a meditation class your time to zone out and indulge in some self-care? Maybe you want to share the gift of inner peace in one of our yoga classes with your children? Maybe you just want to move and have a cup of tea language swapping with a friend! We here at Raison d'Hêtre provide a space for you to do all of these things in a safe, accessible and kind environment. We welcome you here!
Yoga in the heart of Begnins
Nestled in the picturesque village of Begnins (5 minutes from the Gland autoroute exit), accessible by public transport and with plenty of parking available, our space offers diverse classes and workshops for young and old. These range from Yoga, fitness, playtime (crafts, singing, dancing, games), to first aid and baby classes such as sign language. We also offer coaching, for example to find your path in life or providing children and adults with skills to deal with anxiety. Additionally we have conversational French get-togethers to improve your language skills and help community integration.
Testimonial: Anna Dierking
The place you want to be on your day off. 🌞 Clare is clearly passionate and does what she loves; this transmits to her team and finally her guests. We find it a great place to meet wonderful people 🙏.
Anna Dierking
Testimonial: Gabrielle Richou-Marie
Raison d'Hêtre brings people together and offers fantastic opportunities to connect with the members of the community. The founder Clare is a passionate and creative being with the greatest heart. I am so glad to have crossed her path.
Gabrielle Richou-Marie
Testimonial: Sidonie Messmer
Clare is a wonderful person and put a lot of heart in what she is doing for the community Raison d Hêtre. Thank you Clare for the lovely moments and for having shared your passion during the formation Teaching Yoga for Kids.
Sidonie Messmer
Testimonial: Emma van Dort
Was a nice intro to zen yoga, quite a different experience to other yoga teachers who are super serious, which has put me off in the past. We relaxed, stretched and laughed. So in my book that's perfect and just what I needed!
Can't wait for flying yoga, it's going to be hilarious!
Emma van Dort
Book Online Now