We love parties and can transform our happy space for a luxury party or a simple party, modulable and designed to your wishes.
Relax and enjoy it! We can also set up the party in another location if desired. Our focus is children's parties, but aerial yoga would make a great hen party and you can gift a yoga or pamper session to an expectant mum for a baby shower party.
Format of children's birthday parties
| Under 3 years of age | Over 3 years of age |
| --- | --- |
| 60 minutes total, comprised of 15-minute welcome, 30-minute activity, 15-minute snack. | Two 45-minute blocks with a snack and drink break after 45 minutes and cake at the end of the party. |
Different types of parties
Yoga parties, for example with animal themes or aerial flying yoga acrobatics.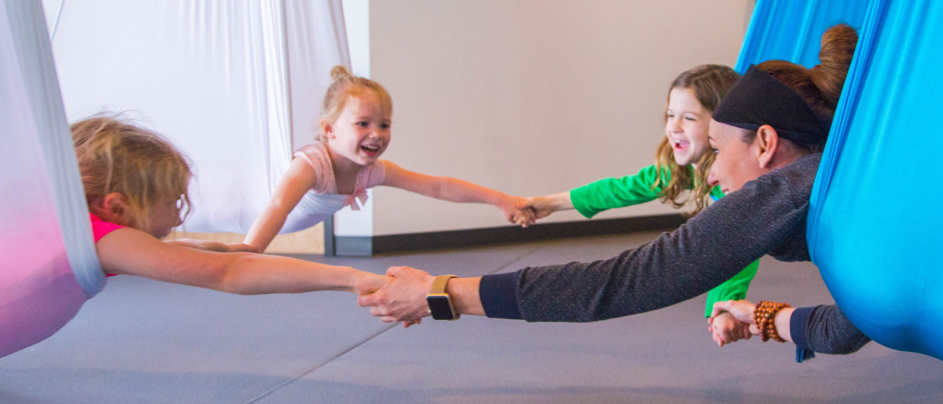 Themed adventure parties, for example Frozen, Alice in Wonderland, Tinker Bell, Mary Poppins, Tiger, Superwoman, Superman, Star Wars, Pirates, Spiderman, Ballet Dancer, Princess, Dinosaurs, Fairies, etc. Can't see the theme you would like? Send us an enquiry!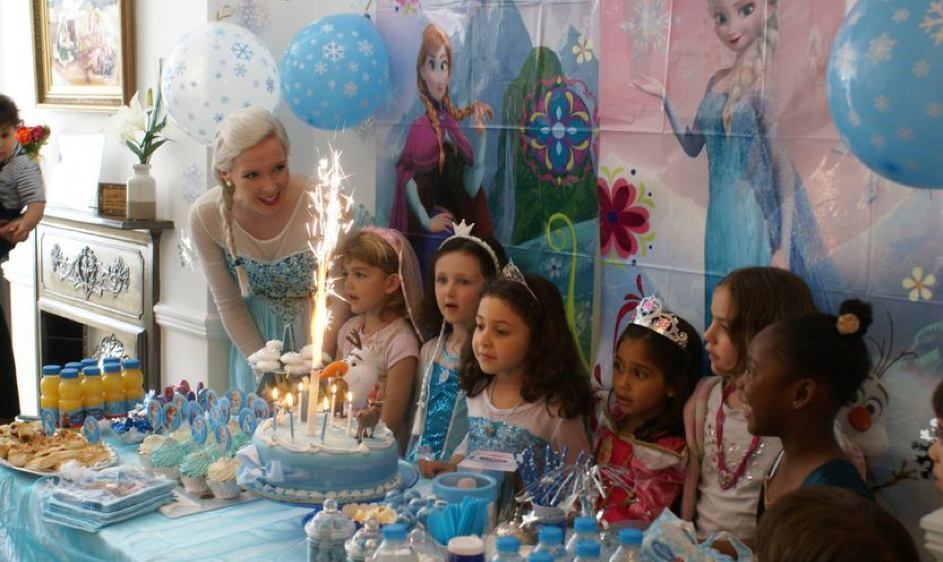 Pamper parties, for example nails and facemask.
Crafts, for example t-shirt design and painting, recycled craft activity, party bag decoration…we tailor-make the activity.
Dance, for example learn a dance routine to your chosen style of music .
Pricing
This is only a guide. Please enquire for availability and to get a quote.
Room only
CHF 40 per hour
Cleaning
CHF 50
Room setup with tables, stools and decorations for 20 children
CHF 100
Snack and drink (crisps, popcorn and as much cordial as they want), including cups, plates, napkins, etc.
CHF 5 per child
More substantial snack, such as pizza, jelly or ice cream
Price on demand
Homemade, beautiful, themed personalized birthday cake for 20 children
CHF 100
Entertainment, dependent on the theme choice
Price on demand
Invitations and party bags prepared
Price on demand
(varies according to content)
Picture of the space for a 2 year-old's party
Book Online Now