We want to welcome you to Raison d'Hêtre…
'Holistic' … what do we mean? For us, this means parts of something are intimately interconnected to create a 'whole'.
Holistic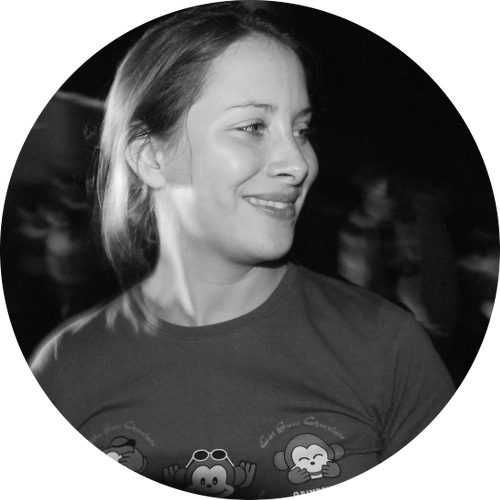 Clare
Owner
I am passionate about learning and believe it should be enjoyable and always in a kind environment. To me this is holistic development. I also enjoy bringing people together; for me this is so important in life. I have a RYT diploma in adult's yoga, children's yoga, and aerial yoga, all recognised by Yoga alliance. I also hold a diploma in baby sign.
---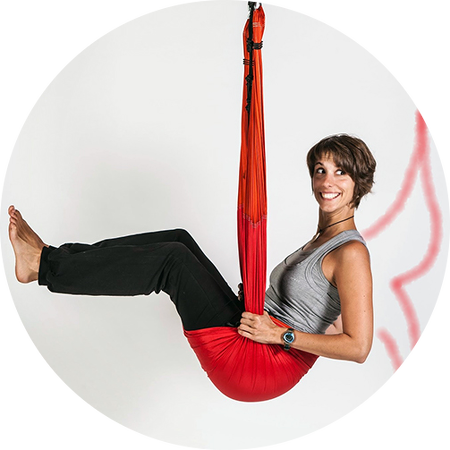 Valerie
Hello! I'm Valerie.
I teach flying yoga and am a massage therapist.
I like to give you a challenge – make you reach your next level of capability – while trying to fix any pain you might have and caring for what your body needs.
Yoga, and especially flying yoga, has brought me balance and a way to work with all the energy that I have. As a child, I was always moving, always playing, taking my bike on adventures, climbing trees or pursuing gymnastics, ballet or even judo. But I was restless.

While travelling through Australia, I met healthy, happy and laid-back people. I thought, "This is how I want to feel." I was hooked on yoga from the first moment an Australian friend introduced me to it. I dived in deeply, taking every course available along the way. It has become my answer to a healthier, happier and holistic life. Yoga is a way for me to gather energy when I am missing some and a way to transfer energy when I have way too much. Yoga challenges me in ways that aerobics or dance never has. And the best side-effect is the way yoga focuses my mind, bringing me fully into the moment, fully into my body. I'm willing to bet that it can do the same for you.
---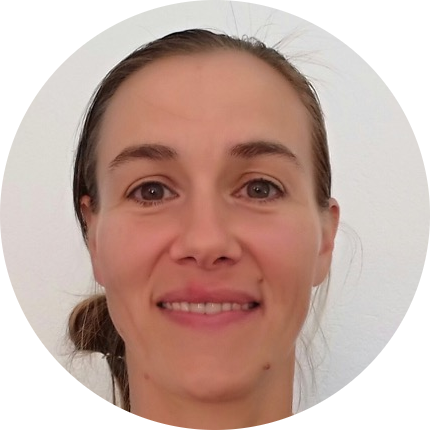 Marta
My first encounter with yoga was through an Iyengar book, when I was 15 years old. I practiced the poses at home and it soon became something to escape to, to strive on and something where I saw development not just in my body but in my mind too. I trained to become a hatha yoga teacher during my university studies in 2003 and so became yoga and physics the two poles of my life. Yoga has helped me to connect in every new institute, that I have worked in. Once I started my family, I have qualified as a pre-and postnatal yoga teacher (2007) and given sessions for parents and toddlers too.

In yoga I like to create awareness of the holistic body working together, through the correct posture and breathing assisting the movements. I work in a balanced way on strength, stamina and flexibility. My hobby, the triathlon had taught me to reach my limits in terms of endurance and the yoga gives me great recovery and mental focus during the long races. I like to convey this experience and this wisdom to my clients.
---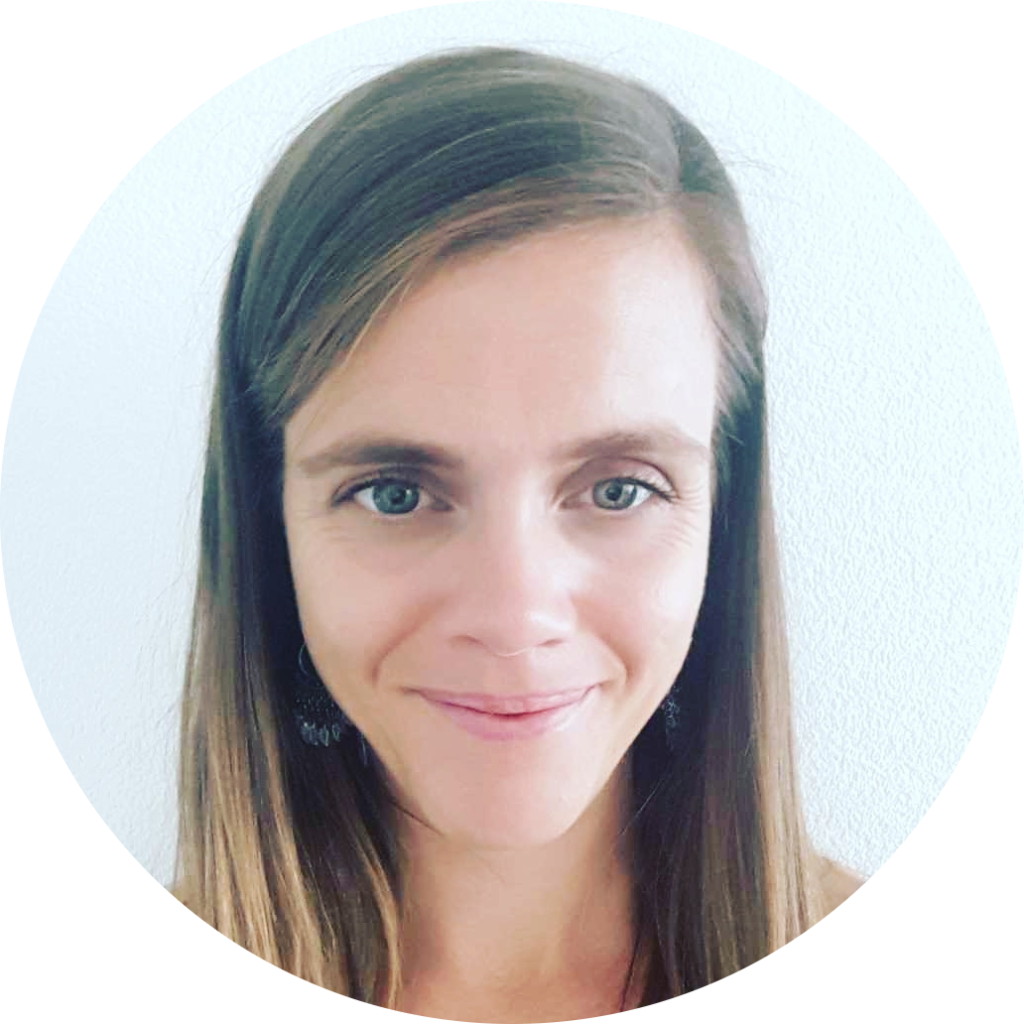 Solène
As a certified teacher (CAPES Externe), I have taught various groups for almost 10 years, from kindergarten to senior adults. When I set out to become a language teacher, it was with the clear intention to help people communicate in an authentic and confident way. Later, I went back to school and obtained two more diplomas: a Fitness & Wellness Coach certification (IFAS International) and a Personal Development Master Coach certification (ICI Geneva). I feel that my mission is to help people develop their mental and physical strengths so that each and everyone of us can live our best holistic lives.
---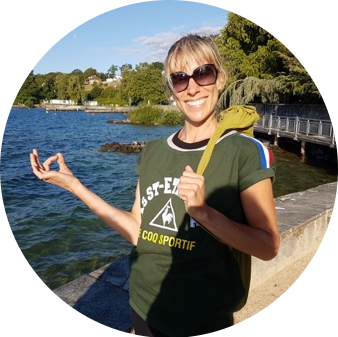 Elizabeth
Elizabeth discovered the wonders and magic of yoga back in 2005 while working at the IMF in Washington, DC. Since then, she has managed to incorporate yoga into her daily life through the birth of two children, four different jobs and three moves to Paris, The Hague and Geneva. She completed her Registered Yoga Teacher training at Indiv Yoga in Nyon and received her certification in July 2017 and now finds great pleasure in spreading the joy of yoga to people of all ages!
---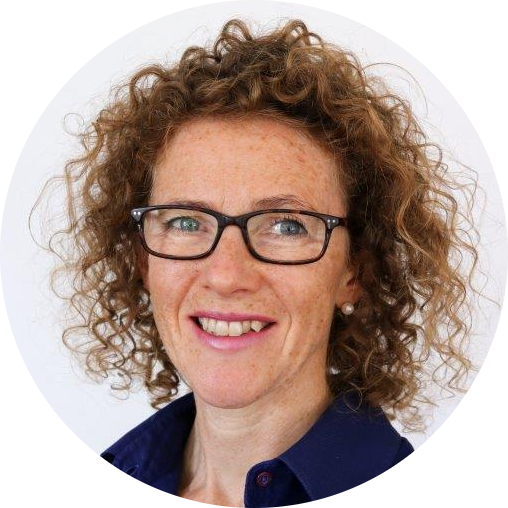 Caroline
Caroline is a qualified Sophrologist and was first attracted to this relaxation / conscious awareness method as she found it very hard to switch off the mind by sitting and trying to meditate. However, with the simple, structured physical and mental exercises used in Sophrology, Caroline soon discovered that Sophrology is a great way to restore a sense of calm into people's lives. It speaks to the deep need for people to reduce stress, clear their head and focus. Sophrology can be described as a dynamic mindfulness and it helps us to find balance in our busy lives and 'act' rather than 'react'.
Caroline has a sales / business background and many years of 'life' experience. Her approach is engaging and open and compassionate and she finds her Sophrology work, in helping people to find a calmness in their lives and appreciation of their lives, very rewarding. She is a mother of two boys, is originally from Scotland and has been living in Switzerland since 2010.
---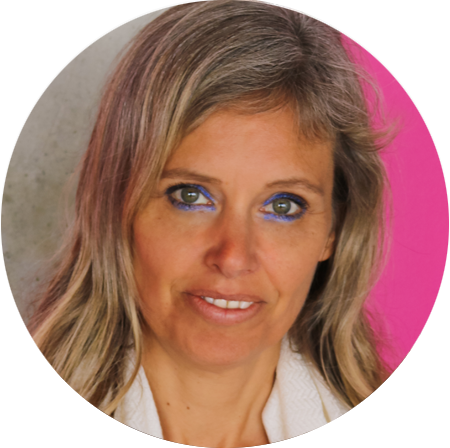 Gabriela
I attended my first yoga class at the age of 18. I immediately knew that in practicing Yoga I could find peace. After 20 years of a stressful job in finance, I decided to live my dream and to further investigate the Yoga philosophy.
From 2008 to 2013 I studied Yoga with Malek Daouk, a lifelong student of T.K.V. Desikachar, Sri T. Krishnamacharya's son and successfully passed "Yoga Switzerland"'s exams. I also attended various workshops and trainings as: "The creative Feminine" with Menaka Desikachar; pranic healing – basic and advance courses; "Yoga als Heilkunst" with Dr.med. Imogen Dalmann and Martin Soder; "Kids Yoga" with Béatrice Kilchenmann; "The subtle anatomy of yoga" with Dr. Kausthub Desikachar; "Hormon Yoga Therapy" of Dinah Rodrigues; "Rainbow Kids Yoga"-Certification; "Fascia Yoga" with Claudia Bauer.
Since 2011 I teach 8 to 10 Yoga classes a week in Arzier-Le Muids. Yoga is my life-teacher, it shows me the way. Not only when it comes to physical health and good breathing, but for my personal development, my mental health and my connection to Earth and the universe. I love reading the sacred scriptures again and again, it always tells me something important. I like to share it with my classes.
Book Online Now